Dust Mop Jiu Jitsu: The Combat Base: Part One
Combat Fitness MMA-Winooski, Vermont
-On beginning competition, finding a coach and finally establishing myself at one gym for a year and a half.
This is the Ninth article about my journey in Jiu Jitsu. If you want to know more about what this project is, you can read more about it in the first article here.
It's also the first of 7 articles about my time as a member of Combat Fitness MMA. While I was there, I would learn to push myself beyond harder than I ever had.
Put yourself in my shoes. I spent all day in Tyngsboro, MA at a tournament. It's the fourth tournament I've been to and it's not going well. I had a long slog of a gi bracket earlier that day that left me ragged and medal-less. I've got one more no-gi bracket that will be best 2 out of three with another grappler There's just two of us, and I have a feeling it's not gonna be me. We already did the first round and he beat me with an arm bar where I definitely tapped too late. My coach, Amber Farr smirks as I ice my elbow. She knows I'm not sure if I should continue. "…I mean, it's gonna hurt tomorrow either way."
I drag myself back to the mat and slap hands.
How did I get here?
–
The first time I went to Combat Fitness MMA, was in January of 2019. I had just moved to Burlington, Vermont after more than a year being out of the country. It hadn't even been two weeks and I had already tried two other gyms in the area. I was dedicated to getting into a BJJ rhythm.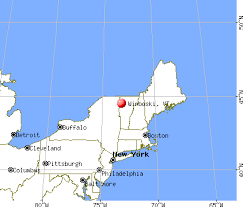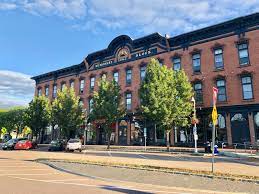 With two instruction areas, a boxing ring and a weight lifting spot, the warehouse feel of Combat is impressive. After registering at the front, I made my way through the weight lifting area to the open air changing room where people coming from work unbutton their shirts to reveal rashguards like superman reveals his red S.
The first lesson was taught by a long haired purple belt named Aaron. he was apparently covering for the normal Monday night instructor. I remember coming home from that practice and Rachel asking me how it went. "It was fine, the instructor was good but goofy as hell." Overtime, I would learn that those adjectives were an understatement. Little did I know that he would end up being a great coach and an even better friend.
Within the first few weeks of me being there, Aaron and I became really good friends. Rachel and I didn't know that many people in the area and it was in the dead of winter when most people weren't making new acquaintances. He invited me and Rachel over for dinner. A wicked cook and a solid cocktail maker as well. Rachel still loves going over there whenever we visit Burlington. Our favorite game is to see where he's got the knives hidden. I won't tell you where they are, but I will say that if you're planning a home invasion…good luck.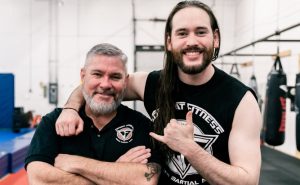 He made the announcement that he would be hosting extra practices for people interested in competition. I was still debating it in my head. Competition is and was something I have a rocky relationship with. I don't really think of myself as a competitive person. I remember that I was supposed to compete in Korea but had to pull out because of an injury. I knew it was something nagging at the back of my mind and I had to try it eventually.
The normal Jiu Jitsu schedule was Monday, Tuesday and Wednesday at combat but Aaron and I carved out our own time to prepare for an upcoming tournament in March. It was just us and it was so clear that I needed some individual attention to clear up some bad habits I had developed in Korea. Back then I couldn't understand the instructions. It was clear I missed a lot of fine details.
Our first roll, he just wanted to see what I would do. So I pulled guard. On a person who was 205 lbs to my 150. I don't remember being submitted yet tapping just to the sheer pressure. Aaron's the kind of guy that can kick your ass while leaving you wondering if he has a pulse. That's how our first few one-on-ones went. Eventually I learned to stop pulling guard on folks that are bigger and stronger than me.
Eventually we got to a major one of my core issues. I was doing too much. Just like the guys at Grind had pointed out, I was rolling harder than I needed to, which was gassing me out and signaling to my opponents that I had lost my will to live.
There was one time where he made it abundantly clear after I had somersaulted all around trying to impose at least some of my will on him. The best description would be how Nali, my childhood dog, dealt with puppies. The scamps would growl, roll around, jump up and circle around her. Nali would simply pin them with one paw without making a sound. "Was all that worth it?" he said, "all that moving around, was it worth it? Do less!"
It's been almost five years since he said that and I still hear that sentence in my head. "Do less." It didn't sink in right away. I would hear him shout it at me from my corner in a few different tournaments. It took a while for me to get it.
The Dust Mop Takeaway:
Thus far, this project has been dedicated to a challenge. I want to remember at least one thing from all the gyms where I've been to at least one lesson. But Combat Fitness MMA was the gym that I trained at the longest. If not for the pandemic and my wife getting her doctorate, it's possible I would still be there. In fact, while I was at combat, I visited six gyms. Finding one takeaway to sum up a year and a half of training is a tall order.
Instead, I want to take the next few six articles to explore how Combat influenced me as a grappler and a person. Each gym I visited at that time, helped me accomplish my goals of becoming a better martial artist. Although I was still a globetrotter, Combat was my solid base. Thus the name of this section of my journey.
Aaron was always telling me to do less and take my time. Amber helped me see patterns and become more efficient in competition. I received advice from coach Rob Farr with his no-bullshit Jiu Jitsu. Anthony Bambara, although not a BJJ coach, started me on a journey where I finally started lifting. Vincent Guy, our black belt, openness to me learning from everyone. Maybe it's the joys of having teammates like Kyra, Christian and Mary and Miriam who made me feel like I was a part of a community. All of this made me better and I can't distill it into one article.
I began this article talking about my last competition with Combat Fitness. Before I can tell you how that story ended, I have to tell you about how close I came to quitting jiu jitsu for good. But that's in the next chapters.
–
If you ever want me to visit yours and write about what it's like to learn from you, feel free to reach out at DustMopJiuJitsu@gmail.com. You can also follow me @DustMop_JiuJitsu If you want to read my articles as soon as they're published be sure to subscribe on my blog site!